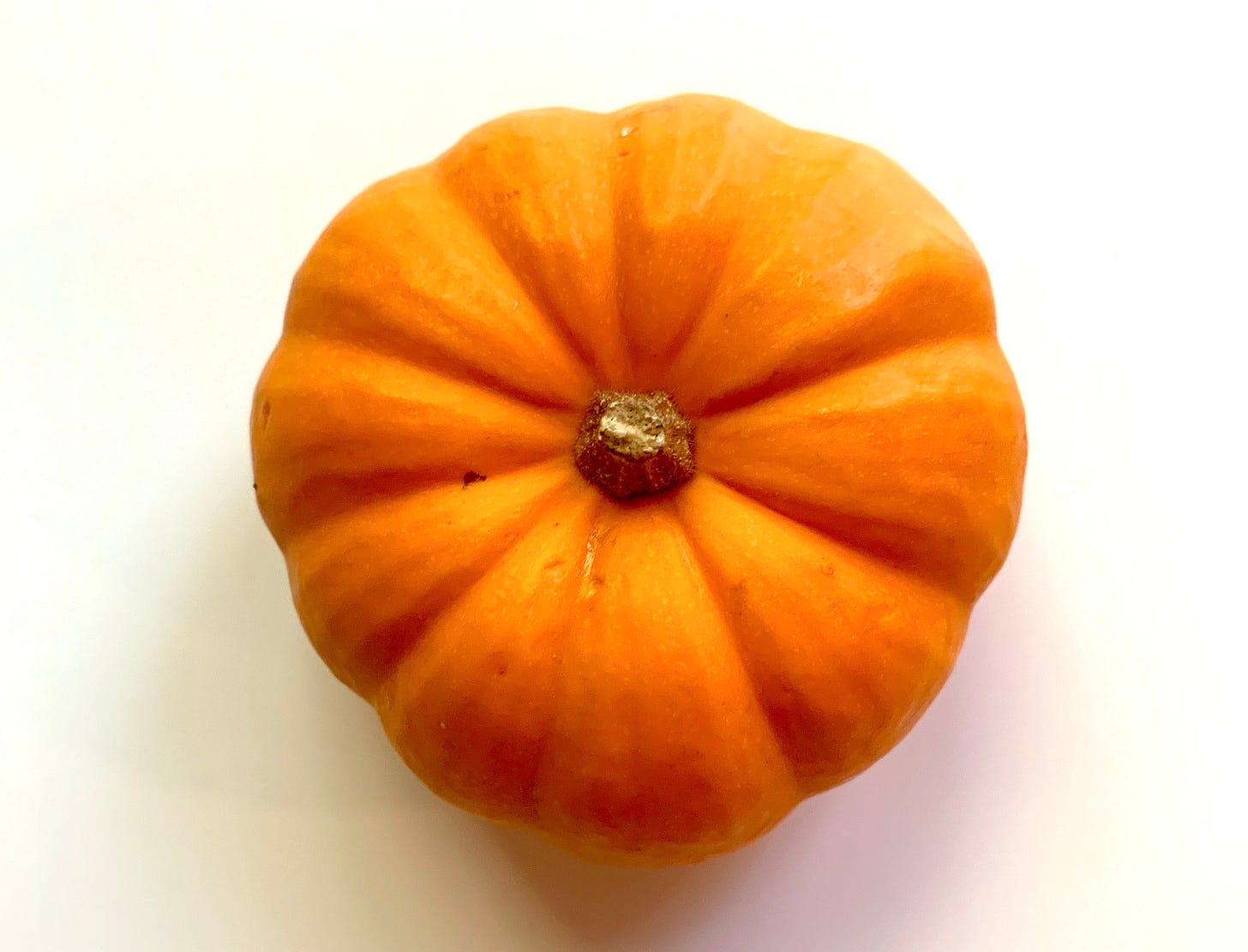 It's decorative gourd season, you-know-what-ers. My favorite season, and the only good season, summer, is now officially over, so I'm here with some recommendations for outdoor activities for this inferior season.
Personally, I like to swim almost every day it's feasible, but the pandemic and the dreaded East Coast weather have once again put a stop to this. So now that the pool is no longer open, might I recommend:
Playing tennis. This is a good activity to do with a friend or loved one this fall because you're far apart, and thus the risk of catching COVID-19 is much lower. I am not good at tennis and not really getting any better. I'm pretty sure the rackets Rich and I use are made for children.
And yet, it is an irresistibly fun activity. Rich always hits his balls into the net, at which point I like to yell, "nothin' but net!" This never gets old for either of us.
I basically don't know how to backhand at all, so when I hit yet another ball into the neighboring court, Rich likes to reassure me with a "good hustle!"
Sometimes we get frustrated with each other and give each other wrong and pointless "tips," like, "try hitting the ball more with the center of the racket." It's also hard to fight during tennis because, again, you're far apart. In conclusion, you don't have to be good at tennis to play tennis and even enjoy it, kind of.
Waterproof running shoes. Like I said, I live on the dreaded East Coast, where it is about to start raining and storming every day until six months have past and I've grown old and my hair is wispy and white as a sorceresses and my eyes have turnt vacant and terror-stricken.
However! I recently got some water-resistant Nikes, which are really helping me deal with that eventual reality.
One thing that always stopped me from running in the autumn was the fact that my feet would get wet from the Devil Rain, but now they don't. They stay warm and toasty, even as the rest of my body gets drenched in foul precipitation. But that's okay, because they make running jackets too.
---
I wrote about my writing routine for a website called, fittingly, Writing Routines. Here's a brief excerpt:
With the book, I wasn't tied to a work schedule, so I let my inner night owl fly free. I would usually start up around 2 or 3 p.m. and work till midnight or 1. One day I had a radio interview at 8 a.m. that I forgot about, and … I definitely woke up 3 seconds before it started. I'm not sure why, I just feel more alert in the evening.
Also there's a shoutout to Storycraft, by Jack Hart, the best book on writing I've ever read. It's the rare book I own both on Kindle and in paperback, just depending on the level on which I need to commune with it.
---
I've been writing a ton because there's been so much going on! Here's a roundup of my recent stories:
'Till next time!